The "mother" volcano Agung has been showing signs of a future eruption because ever since the end of August 2017, a large number of earthquakes are being recorded every day.
Even if today neither a date nor the magnitude of an eruption can be confirmed, two weeks ago people living within a radius of 12 km from the volcano were evacuated from this area of risk.
ANAK-sponsored children living in these areas (red and pink) have already been evacuated and have gone to live with members of their families in Singaraja and Denpasar. No children are currently in any refugee camps.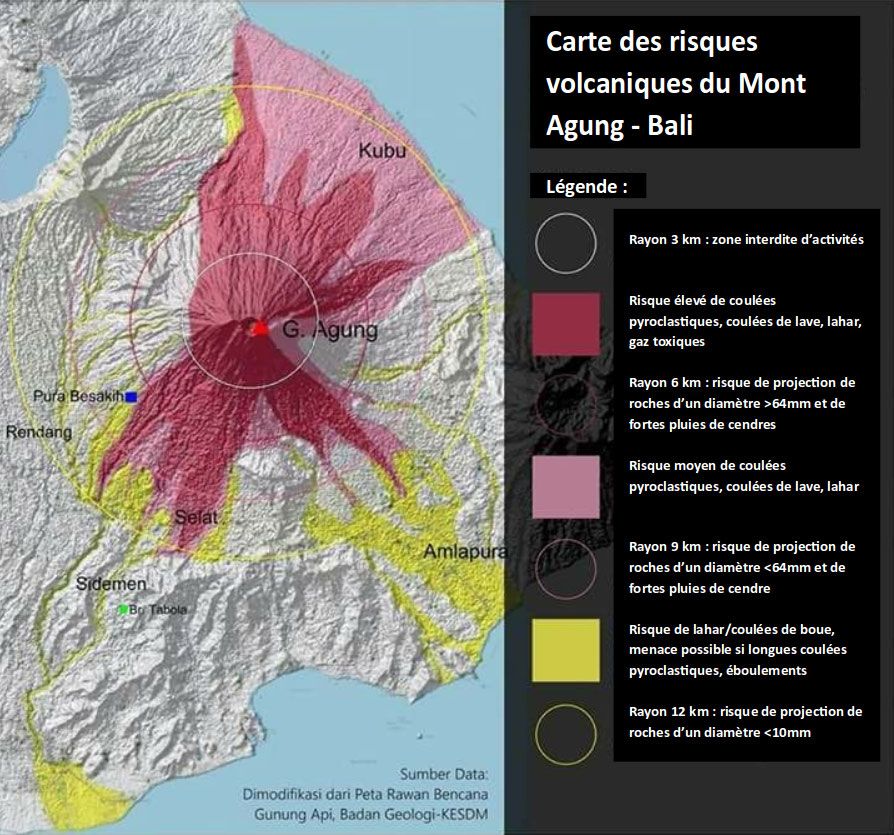 Anak has a socio-cultural center in the Amed region (Lila Cita – Lean). It is not considered to be in a high risk area or susceptible of receiving lava or projectiles. On the other hand, the population could suffer from heavy clouds of ash, which is why we have provided each sponsored child with five protective masks (for them and their family).
We have also budgeted for "post-eruption" assistance for ANAK-sponsored families in this region. We believe the government will not give them priority assistance since they are not in "high risk areas". As a result, it could be anywhere from two to four weeks before they receive any aid.
We have estimated the cost of basic food supplies to feed 44 families over four weeks as well as basic medicines to treat diarrhea as well as eye and skin irritations to be around €2,300.
If there is no eruption, the food will be sent to our boarding school in Singaraja, where around thirty students live. The remaining amount will be allocated to "re-integration" assistance so these families can resume a normal life.
We thank you in advance for your involvement in and generosity toward Bali, which has given us so much.
Leetchi kitty link
Additional information about the volcano situation:
Update August 2018:
The Agung volcano is still being monitored but the feared eruption did not take place. However, in August 2018, several earthquakes measuring 6.3 to 7 on the Richter scale affected the island of Lombok and the small Gili islands.
To help the victims, Anak used the remainder of the "natural disaster" funds (collected for the victims of Mount Agung in November 2017), to buy medicine (antibiotics, paracetamol), baby oil and blankets for the victims of Gili Trawangan Island.
Yogie, manager of the Little Coco hotel, part of the Tropical Bali Hotel group and a partner of Anak, managed the distribution of donations on August 25.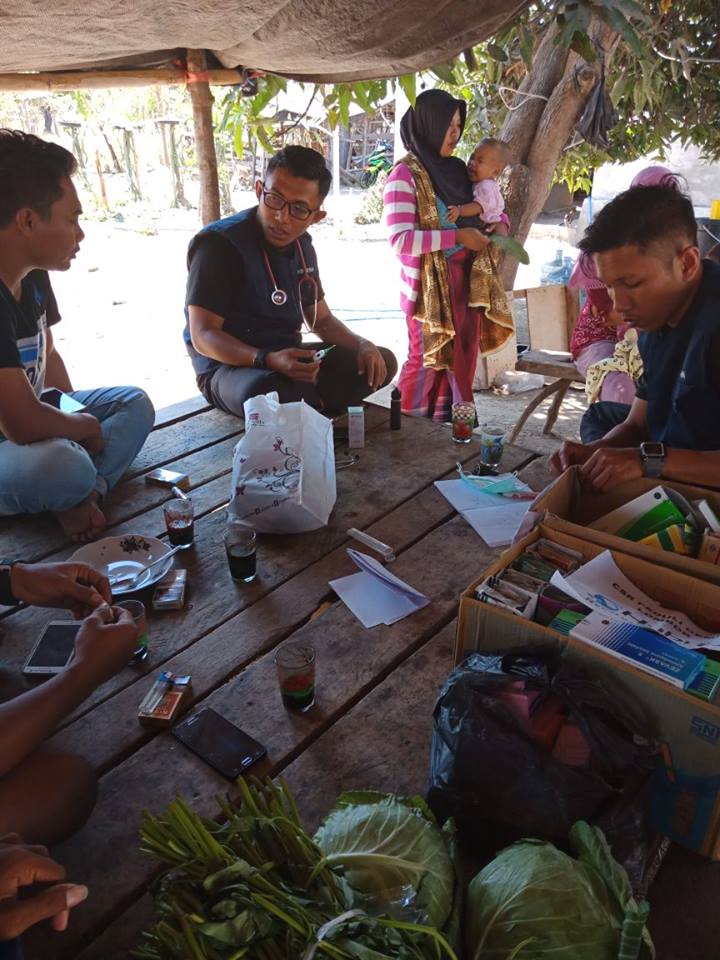 Thank you, Yogie, for your commitment to make sure the donations went to a good cause. A big thank you, too, to all the donors who made it possible for us to help even more.