As part of their studies, three BTS SAM (Support à l'Action Managériale = Managerial Action Support) students have been working on and presenting a solidarity project to classes since mid-December 2018 in order to raise awareness among pupils and students and collect a maximum amount of donations.
Clarisse, Caroline and Laure have decided to help underprivileged children in Indonesia through ANAK – Aid to Indonesian Children by collecting toys and school supplies.
They contacted our association's representatives – first Delphine Hebrard and then Maya.
Their meeting with Maya really made an impression on them because Maya is in direct contact with the children and their needs. As a result, they decided to collect the most donations for children in Bali. Two packages have already been sent and [at the time this article is being published] a third is being prepared.
"It's a great experience. We were happy to take on a variety of tasks to make our project successful and to send our past and current parcels.
We would like to thank ANAK Bali for trusting us. Otherwise it would have been complicated for us to send these packages. We would also like to thank Delphine, Maya, Stéphane, Émilien and Jérôme."
[su_row class="bandeau_trois_photos"] [su_column size="1/4″]
[/su_column] [su_column size="1/4″]
[/su_column] [su_column size="1/4″]
[/su_column] [su_column size="1/4″]
[/su_column] [/su_row]
[su_row class="bandeau_quatre_photos"] [su_column size="1/4″]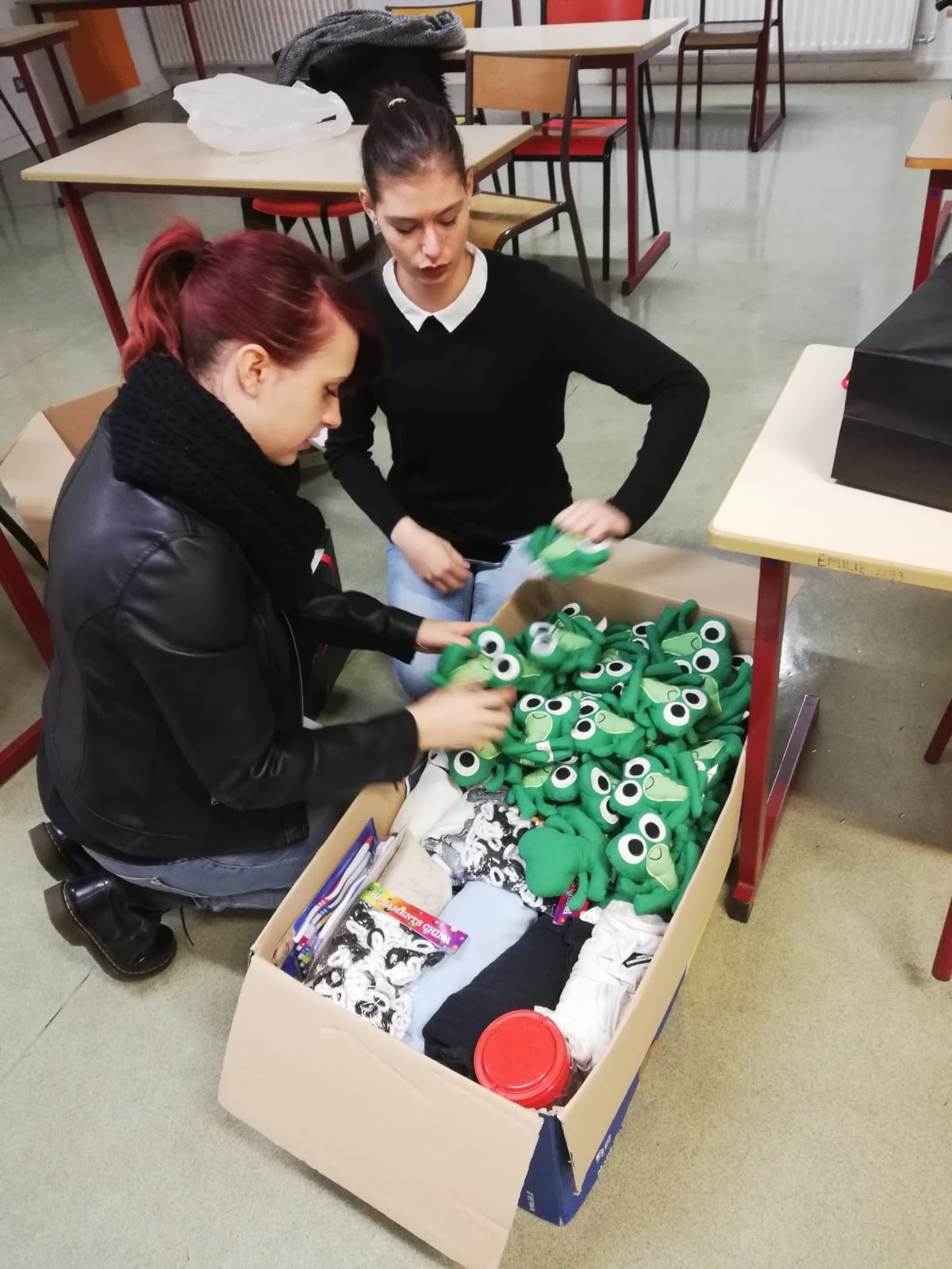 [/su_column] [su_column size="1/4″]
[/su_column] [su_column size="1/4″]
[/su_column] [su_column size="1/4″]
[/su_column] [/su_row]
[su_row class="bandeau_trois_photos"] [su_column size="1/2″]
[/su_column] [su_column size="1/2″]
[/su_column] [/su_row]
[su_row class="bandeau_deux_photos"] [su_column size="1/2″]
[/su_column] [su_column size="1/2″]
[/su_column] [/su_row]
[su_row class="bandeau_deux_photos"] [su_column size="1/2″]
[/su_column] [su_column size="1/2″]
[/su_column] [/su_row]